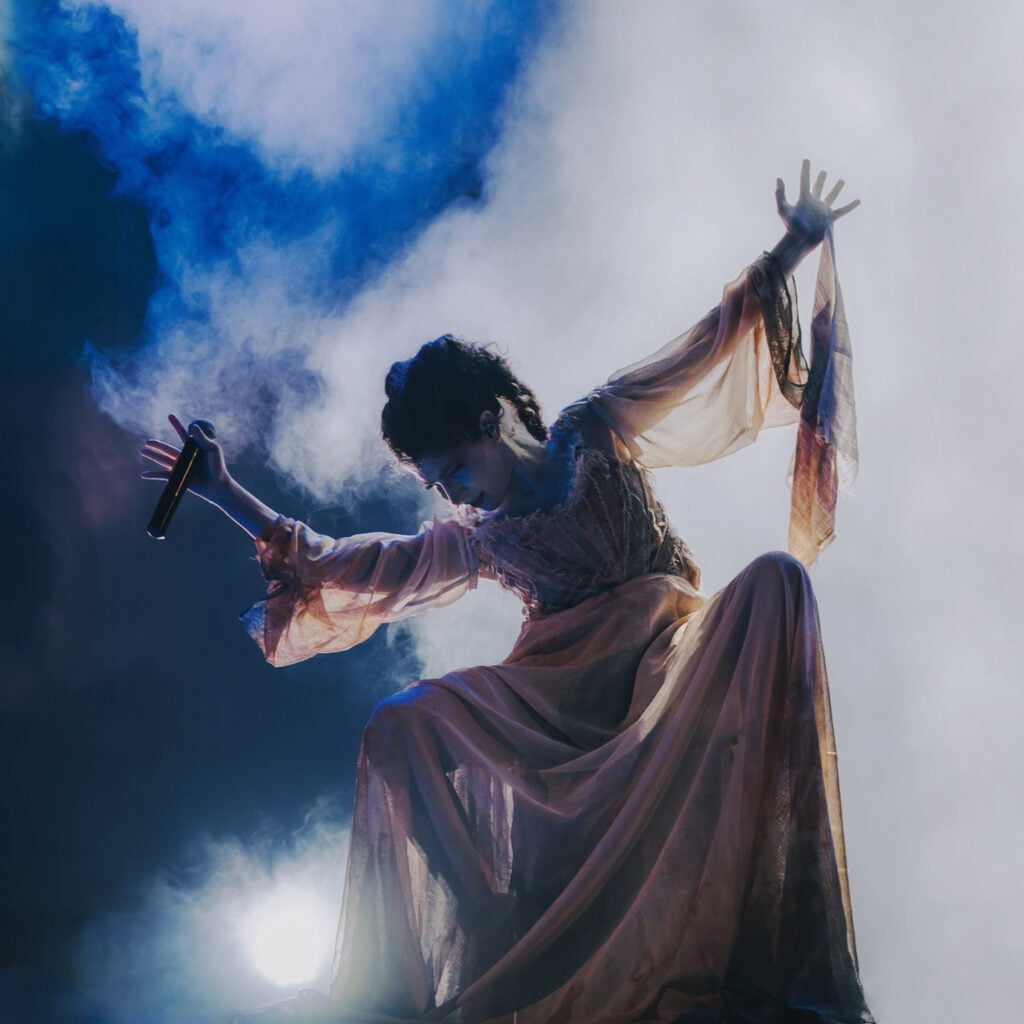 The song "Yiannis, Your Handkerchief" is perhaps the most emblematic folk song of the diaspora.

With a handkerchief symbolically wiping sweat, blood, and dirt from the hard work done to survive abroad, "Yiannis" says he washed it in five rivers, but it was so stained that it didn't get clean, only dyed them.

In the "desolate foreign lands," each Yiannis is usually a frightened outcast, hidden from social life in ghettos and his humble room.

In this rendition, the band PAGAN also incorporated an original melody in a slow rhythm, where the bagpipe weeps for the lost years of the diaspora that won't come back, but can serve as a reminder to future generations that "where there is land there is homeland," without humanity, solidarity, and understanding, does not exist.
"Carriage", or "Black was the carriage" as it is called in Alistrati of Serres, where it originates from, is a dark lament. Legend has it that it refers to the girls who were abducted by force from their homes and families in the past, in order to exploit them in any way possible. Everyone sings with one voice about Lenaki, Katinaki and all the stolen girls who suffer somewhere enslaved.
"Κita me" (Look at me) is a modern rendition of a folk song from the region of Drama, a city in Northern Greece, called "Look at me my sweet love" which speaks of the era when one left the countryside to fight or go to the city for work, most likely never to return. It is a hymn to true love and the hope of 'next meeting'.
The dense amorphous forest of their art is rising in the depths of their water path..
ΠAGAN band performs the song "Hydro" for the ZAGORI "GO GREEN" campaign.
This folk poem originates from the wider region of Epirus and Central Greece, and its age exceeds two centuries. 
It is written in iambic fifteen syllables, while over the years a verbal insertion (crunch) was added to the first half verse, "- my countryman, reigned -", in order to adapt the poem to the rhythmic pattern of the song.
The "crunch" was something common in folk dance songs and it was a peculiar technique that served the asymmetric structure, so that the verse could correspond to the dancing moves and movements. The rhythm is "Tsamikos" (6/8).
"Light and Darkness became one.. melodies found Mother Earth.. and Infinity was created.."